---
Clap! Clap! - A Thousand Skies (Digital)
ACRELP009D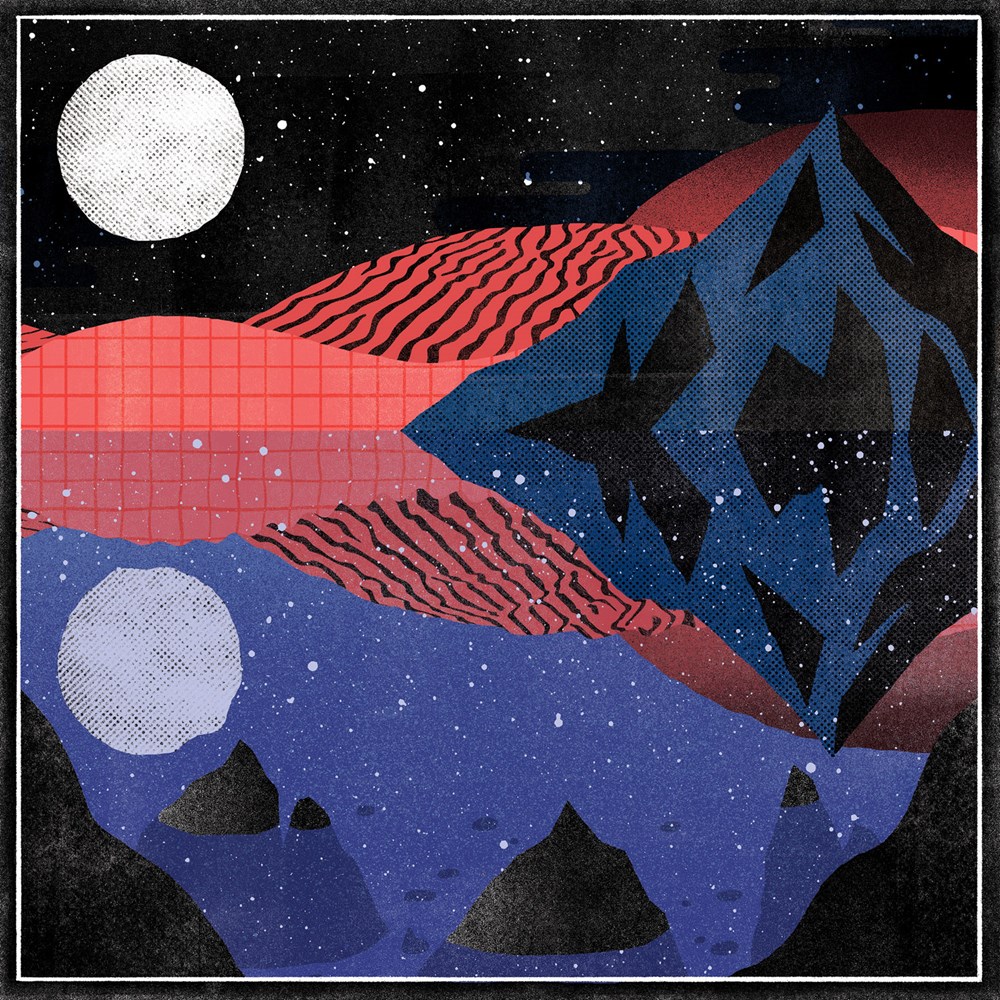 | | | |
| --- | --- | --- |
| MP3 release | £8.00 | |
| FLAC release | £9.00 | |
| WAV release | £10.00 | |
---
One of Italy's brightest new talents, Clap! Clap! (aka Cristiano Crisci) returns with his second album for Black Acre, following on from his colorful breakthrough debut LP 'Tayi Bebba'. Bringing together disparate inspirations and styles onto the dance-floor of his mind, 'A Thousand Skies' sees Clap! Clap! create a high energy and inventive kaleidoscopic fusion of sound — drawing on the traditional global rhythms of the old world, Hip Hop, Footwork, UK Bass and House.
The new album follows Clap! Clap!'s debut album, 2014's Tayi Bebba, which sound-tracked the tour of an imaginary island. 'A Thousand Skies' is a mix of Crisci's career to date combining samples and live instrumentation from Clap! Clap! and collaborators such as South African folk singer Bongeziwe Mabandla, John Wizards, OY & HDADD. As with his debut, the album is anchored by a story - this time of a young girl's journey through the stars - which completes the work.
Clap! Clap!'s unique blend of global dance and timeless sounds draws from nature, traditional music, field recordings and the electronic savvy of modern centres like Chicago and London. At its core is the inspiration of everyday life, what Crisci calls "the search for new flavours."
The now internationally acclaimed producer and performer started his career age 13 in the mid-1990s as a rapper, before picking up the saxophone and performing both jazz standards and jazz/punk fusion with his band Trio Cane. Now, as Clap! Clap!, he's taking his energetic live shows across Europe and Japan. Following the release of his debut album in 2013, has found a fan in Paul Simon who told Rolling Stone the LP is "a masterpiece. He makes music sound new and old at the same time". This led to Crisci to collaborate on the production for this years Number 1 Paul Simon album 'Stranger to Stranger'.
With a passion for history and the sounds that surround us, Clap! Clap! is a unique electronic artist capable of both channeling the energy of the moment and the intricacies of where we come from to create music that can soundtrack where we're going.
---