---
Rocks FOE - Fight The Good? Fight
ACRE070D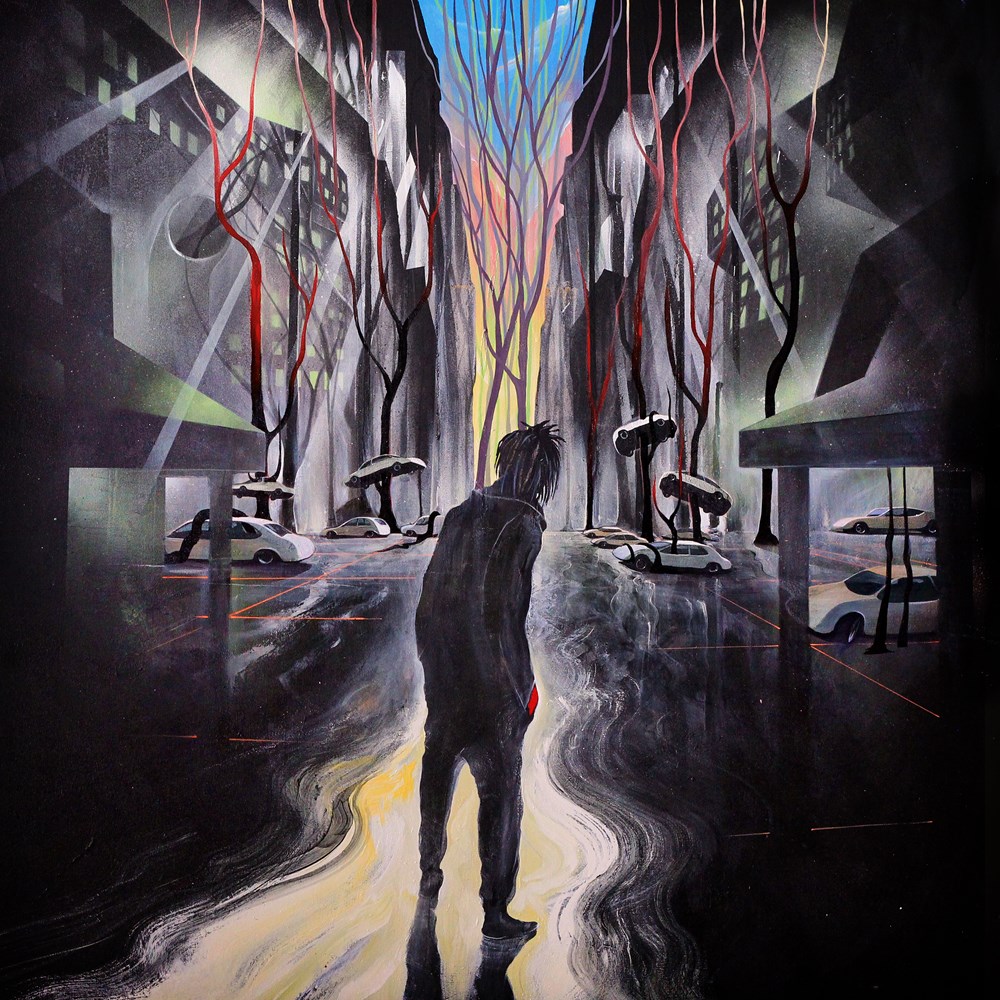 | | | |
| --- | --- | --- |
| MP3 release | £4.00 | |
| FLAC release | £5.00 | |
| WAV release | £6.00 | |
---
Rocks FOE returns to Black Acre with new, eight-track project 'Fight The Good? Fight' - a dark and conceptual record built around the notion of, according to Rocks himself, "everything being an internal and external battle".
A powerful lyricist and complex story-teller, Rocks' sound combines hyper-fierce spitting with his own, abstract beat sketches. Having released his impressive debut EP, 'Legion', back in 2015 - a raw, self-produced grime-rap hybrid - he has since remained dormant to the outside world, bar a quick-fire feature on Commodo's 'How What Time' LP in 2016.
Written over the course of that period and entirely self-produced, 'Fight The Good? Fight' digs deeper than ever before into Rocks' psyche, drawing on both religious elements - "I was more or less force fed it when I was younger" - and his own experiences for much of its lyrical inspiration. He talks money, love, confusion, happiness and ambition to tell the story of his own every day battles.
Musically, 'Fight The Good? Fight' also broadens horizons, with Rocks widening his scope to take in sounds from beyond the sprawling urban landscape of his home town of Croydon. On tracks like 'Nitty Gritty' and 'Into My Own Hands' for example, the two tracks that bookend the record, he flows at trademark lightning speed over crunchy rap beats, but its on cuts like 'Downpour' and the wandering spoken-word of 'Red Hand Of Ulster' that he unmasks a new, more vulnerable guise. Toning down his flow to reflect and take stock, it is in these solemn, inward moments that Rocks shines the brightest.
Comfortable spitting acapella, off-beat or even in spoken word - over straight-up rap beats or woozy Commodo instrumentals - he has long been considered one of the UK's most compelling young lyricists, but on 'Fight The Good? Fight', Rocks addresses his demons, calls out bullshit and comes of age proper
---